As wintertime approaches in Kansas City, hardwood floor contractors know their phones will start ringing with questions about gaps in client's hardwood floors.  We affectionately refer to this time of year as "Gap Season".   Hopefully after reading this, you will know why these gaps are occurring and what preventative measures can be taken to stop them from developing. 
Why Do Gaps Develop In Hardwood Floors?
Hardwood floors are hygroscopic, meaning they absorb moisture from the air. Wood floors absorb moisture as humidity levels increase, and they lose moisture as the relative humidity levels in Kansas City drop. Humidity decreases with the cold winter weather and causes the wood floors to contract, which forms gaps between the planks.
It's not uncommon for relative humidity levels drop below 25% during the colder months in Kansas City.  This will result in a moisture content in wood floors around five to six percent. In the spring & summer months, the relative humidity will rise above 50% and the resulting moisture content in your hardwood floor will jump to nine or ten percent.  A dramatic reduction in moisture content will shrink the width of each plank resulting in significant gaps between each plank.  
This photo shows a 6" red oak plank that has gapped from reduction in moisture content.  This same gap will close in the summertime when the humidity levels rise.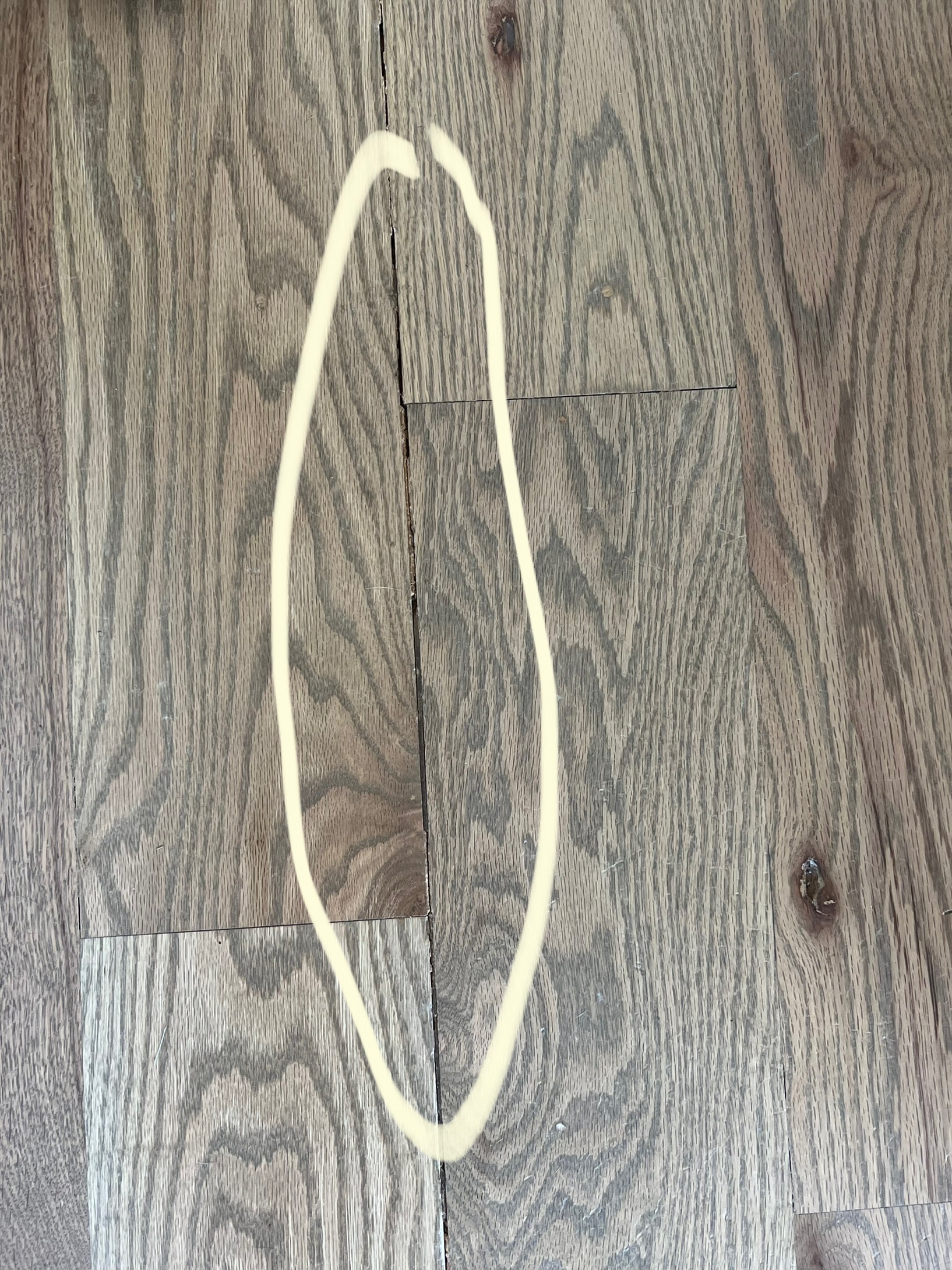 How Can Homeowners Prevent Gaps?
As a homeowner, your job is to monitor your home's humidity level and ensure it stays as consistent as possible between seasons.   We provide all of our clients with a magnetic hygrometer about the size of a hockey puck that sticks to the front of their refrigerator.   Most thermostats have a RH read out and can always purchase a hygrometer for around $20.00.  
The goal is to keep the RH as consistent year-round as possible. In our midwestern climate this is nearly impossible but there are steps that can be taken to minimize the changes.  The first and most important thing we recommend is working with your local HVAC contractor and having a humidification system installed.  Introducing moisture into the air during the colder months will not only make your floors perform better it will also make for a healthier environment for the people living in your home.    A good humification system should be able to keep your RH above 30% even in the coldest/driest months.   This will dramatically reduce the gaps in your floor.
If you're installing a new hardwood floors and want to avoid gaps in the winter, consider the following three options.  
Narrower widths have a smaller surface area.

 

Less surface area means less area to expand or contract.

 

Narrow planks produce less gaps than wide planks.

 
Consider rift and quartersawn planks (see photo).

 

Floors milled in this fashion are far more dimensionally stable than standard plainsawn planks.

 

We also think they look really great as well.

 
As we've discussed in other blogs, engineered floors are also very stable.

 

You can read about the many benefits of engineered planks here.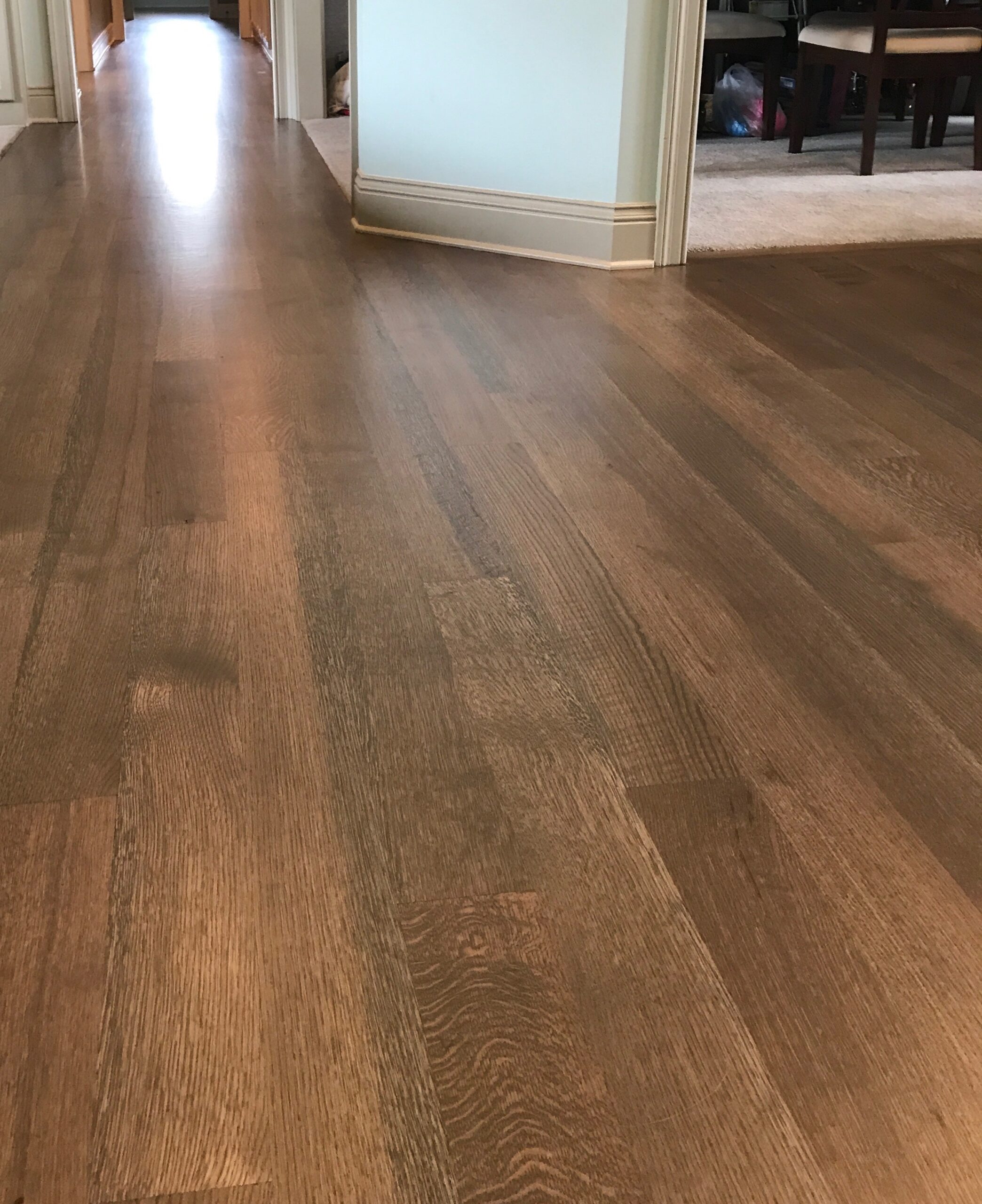 Our Commitment To Clients
As flooring professionals, we strive to stay educated on the various flooring systems available on the market. We stay at the forefront of new advancements in the flooring industry through continued education and training courses provided by the National Wood Flooring Association. Our knowledge enables us to educate our clients on the pros and cons of various hardwood solutions.  Our job is to listen to our clients and provide solutions that best fit their lifestyles. We provide easy and stress-free installations by staying informed, prioritizing clients' needs, and setting proper expectations.