Wide plank floors have never been more popular.  The problem with wide plank floors is that they aren't very dimensionally stable.  Wood is hygroscopic and will absorb moisture from the air (humidity).   Kansas City has some pretty dramatic relative humidity swings throughout the year.   This can lead to excessive gaps in the wintertime and potential swelling or cupping in the humid summer months.  The wider the plank, the more susceptible it is to expansion and contraction. 
So how do we solve this problem?  Quality engineered hardwood floors are an excellent choice because they are incredibly stable and will not expand and contract like solid planks.  When most people hear the word engineered, they immediately think of the mass produced, poorly constructed, cheap engineered planks sold at "big box retailers".  
Let's take a look at the construction make up of engineered planks and define what a quality engineered plank looks like. 
Defining Engineered Hardwood Floors
Engineered construction refers to how a wood plank is constructed. A solid and durable engineered plank contains two key components: a plywood core and a wear layer. The plywood core consists of multiple sheets of plywood laid in alternating directions. This increases the strength and dimensional stability of the wood plank. The wear layer is the top layer of the plank.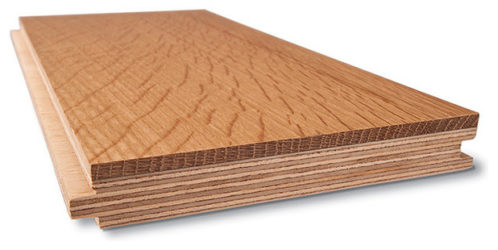 People commonly confuse engineered hardwood floors with prefinished hardwood floors. However, engineering refers to the construction of a wood plank, while prefinished describes how the plank is finished in a factory. So, engineered is a category of floors, while prefinished and unfinished are sub-categories. You can buy both prefinished and unfinished engineered hardwood floors, depending on your preference. 
As previously mentioned, engineered hardwood floors have a negative reputation because the most popular brands are cheaply made and mass-produced overseas. These cheap products are thin and weak, can NOT be re-sanded and will need to be thrown out and replaced once they wear down.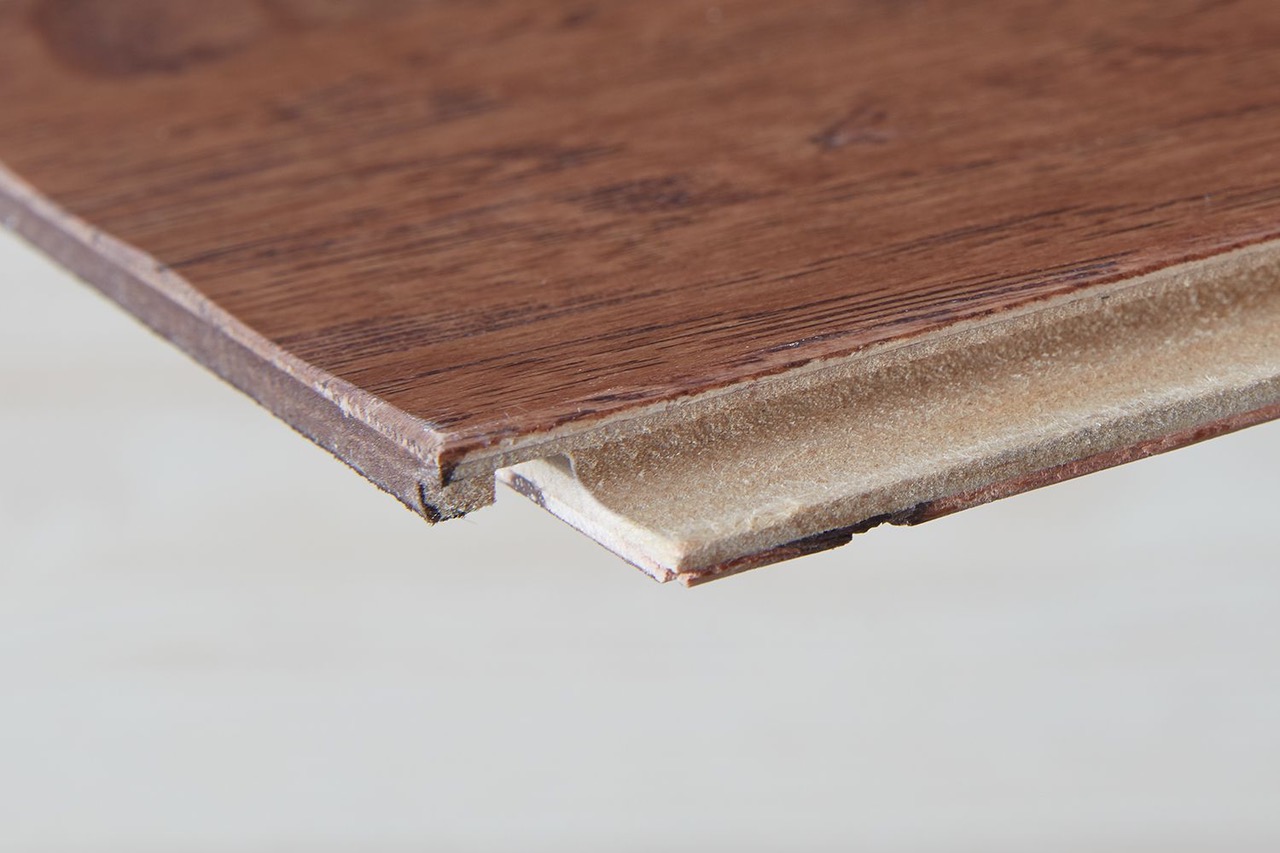 We hold our hardwood floor materials to a high standard to provide our customers with the best products. All of our engineered hardwood planks must have at least a four-millimeter wear layer.
We only use engineered hardwood floors that have been certified by the National Wood Flooring Association as "refinishable".  This will ensure that the plank can be sanded 3 or 4 times.  
The plywood core must also contain a minimum of 7 layers to ensure maximum stability.  The Engineered products we offer our clients will last fifty to one-hundred years with proper care.  
We have partnered with reliable manufacturers that create high-quality hardwood floors that meet this criteria. By using durable products from reliable companies, we make sure that your engineered hardwood floors are just as durable as solid floors but have the added benefit of not gapping in the winter or cupping in the summertime.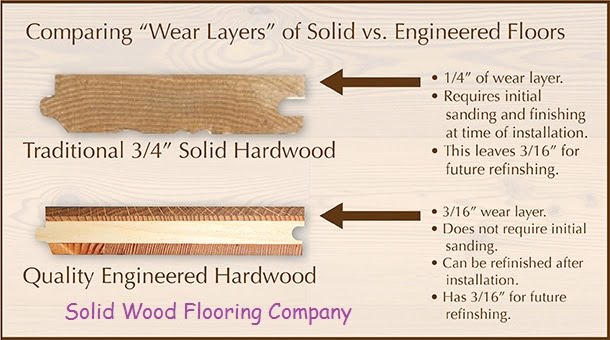 Great Option for Basements
Did you know engineered planks are great solutions for your basement?  Because of the dimensional stability, the NWFA has approved these types of floors for your finished basement.  Your floor in the basement can be installed and finished to match the floors in the rest of your home.  How cool is that?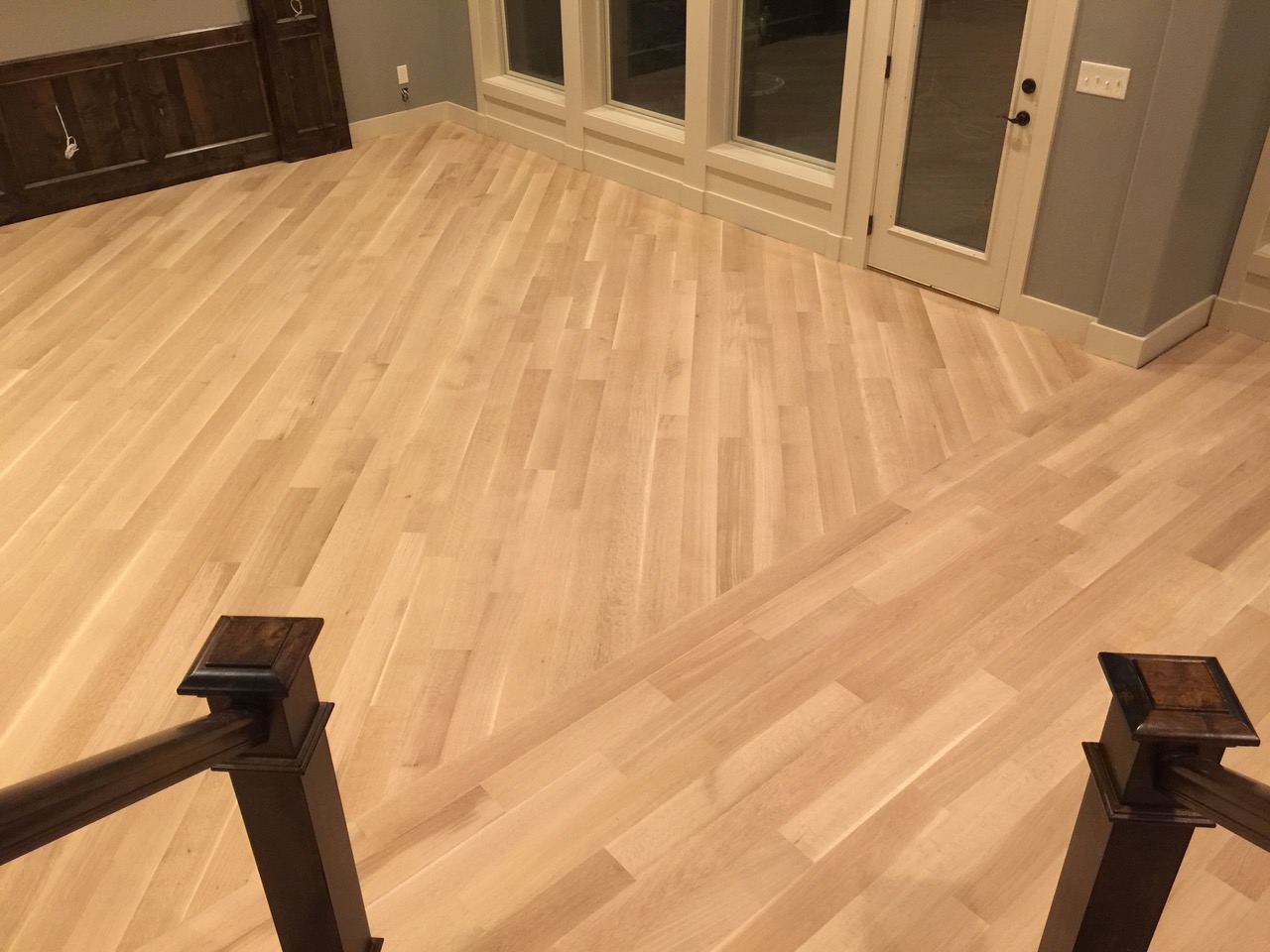 As flooring professionals, we stay at the forefront of new advancements in the industry through continuing education and training courses provided by the National Wood Flooring Association. Our knowledge enables us to educate our clients on the pros and cons of various hardwood solutions. Our job is to listen to our clients and provide solutions that best fit their lifestyles. We provide easy and stress-free installations by staying informed, prioritizing clients' needs, and setting proper expectations.