One unfortunate reality of refinishing or installing hardwood floors is the need to move all furniture off the floor. We understand that this can be a major inconvenience for you. To make the process as smooth as possible, we have partnered with a professional moving company. By integrating them into our scheduling software, we minimize downtime and ensure efficient furniture relocation.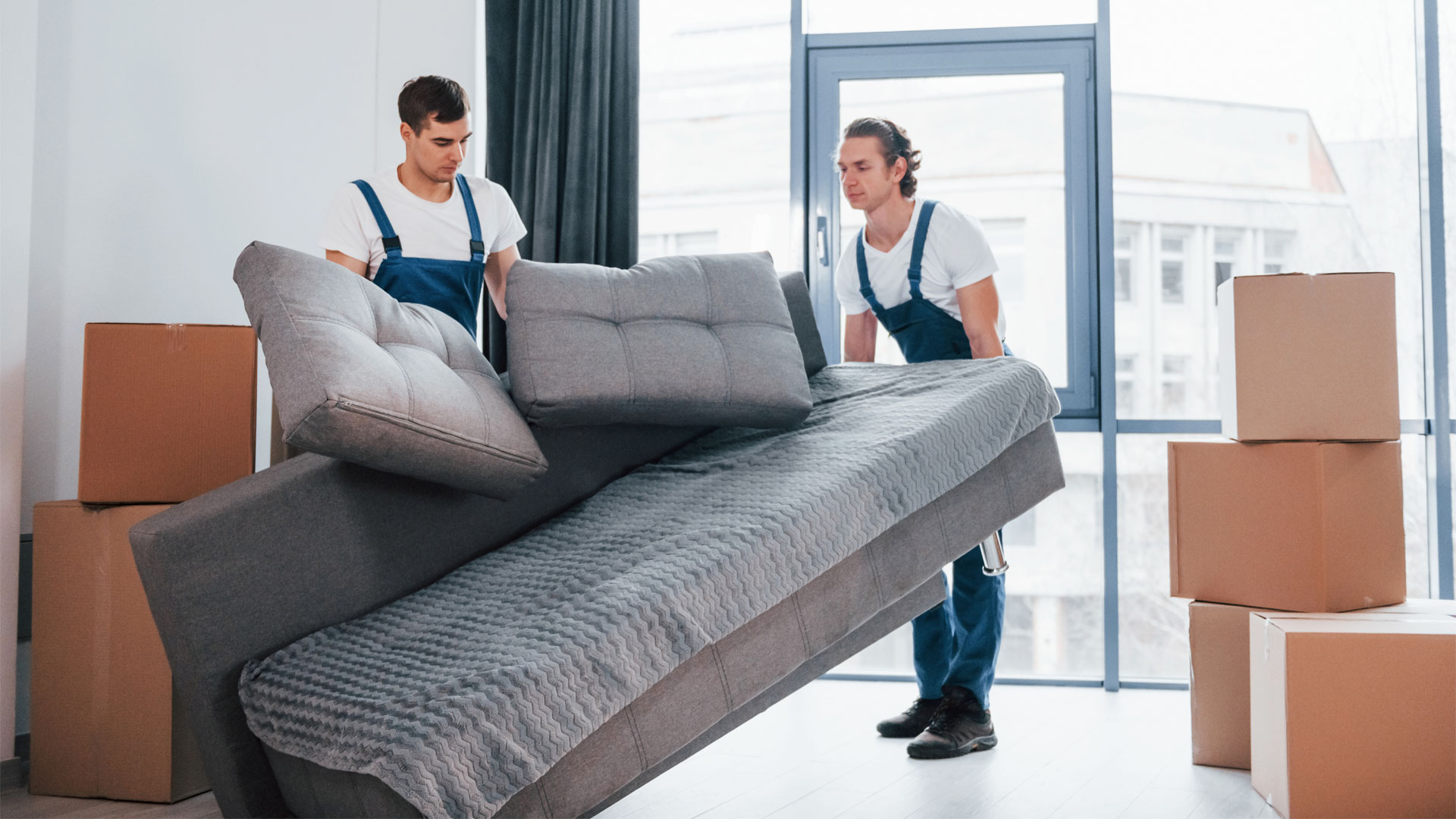 Why pay professionals when our staff could do it?
Our employees are trained craftsmen in sanding floors but not moving furniture. For this we reason, we have instructed them not to handle furniture moving. Moving furniture requires a specific skill set and there are significant liability concerns. Our focus remains on delivering exceptional flooring services while entrusting furniture relocation to the experts in that field.
Where do we move everything?
Finding the right place to store everything during the refinishing or installation process is essential. Whenever possible, we prefer to keep your belongings inside the house in a climate-controlled area, like the basement or another space outside the scope of work. If that's not feasible, we utilize the garage as the next best option. In cases where the garage is unavailable, we offer the option to rent a POD, ensuring your furniture remains safely stored, especially during specific seasons. In rare situations, we have even arranged storage in a remote climate-controlled facility to guarantee the utmost protection for your belongings.
We have negotiated reduced rates with our moving company. A two-man, two-hour minimum visit is approximately $350.  Your price will vary depending on the number of visits, location, and amount of time for each visit.

 Our movers are well-equipped to handle pianos. However, depending on the circumstances, we may need to complete the floor refinishing in multiple phases if the piano cannot be moved outside of the house. Ensuring the safety and proper handling of your piano is a priority, and we will work with you to find the best solution that accommodates both the refinishing process and your valuable instrument.
Do we recommend felt pads?
Absolutely! They are one of the most effective measures to protect your newly refinished floors. When the movers bring back your furniture, they will take care of attaching them to the chair feet. It is the client's responsibility to provide the felt pads, and you can find various styles readily available at most hardware stores. Felt pads offer an easy and affordable solution to safeguard your beautiful floors from potential scratches and damage caused by moving furniture.
The price for the movers will usually be listed as optional on our proposals.  If you decide to have this included in our scope of work, please make sure that checkbox is selected before approving the quote.
Please select the "Get Quote" button at the top of your screen to setup a consultation if you're interested in any of our services.   Thanks for tuning into Kimminau Floors!
Our Commitment To Clients
As flooring professionals, we strive to stay educated on the various flooring systems available on the market. We stay at the forefront of new advancements in the flooring industry through continued education and training courses provided by the National Wood Flooring Association. Our knowledge enables us to educate our clients on the pros and cons of various hardwood solutions.  Our job is to listen to our clients and provide solutions that best fit their lifestyles. We provide easy and stress-free installations by staying informed, prioritizing clients' needs, and setting proper expectations.