Whenever we meet with clients during the initial consultation, we like to follow the following protocol:
Listen to what they want to have accomplished in their home
Provide solution(s)…many times we provide several options
Answer any questions they might have about our services
Set the right expectations

We will soon have entire blog category setup about "setting the right expectations".  This topic will be at the top of the list, let's dive in and take a look at how Kimminau Floors addresses this question.
Yes, at a minimum you will need some paint touch-ups on the base shoe, trim, cased openings, and potentially even on a few walls.
Reasonable expectation for paint touch-ups:
Shoe – without a doubt your new primed base shoe will need to be caulked and painted. Read more about Base Shoe, what it is, why we recommend removing and replacing it here.


Baseboard – your baseboards will need to be touched up.  Not completely repainted


Cased Openings – stain will inevitably get on the bottom side of your cased/door openings and these will need to be touched up


The risers, aprons, and skirt boards on any staircases that are getting refinished.


Occasional small splatters of stain from the cut in brush can get on your walls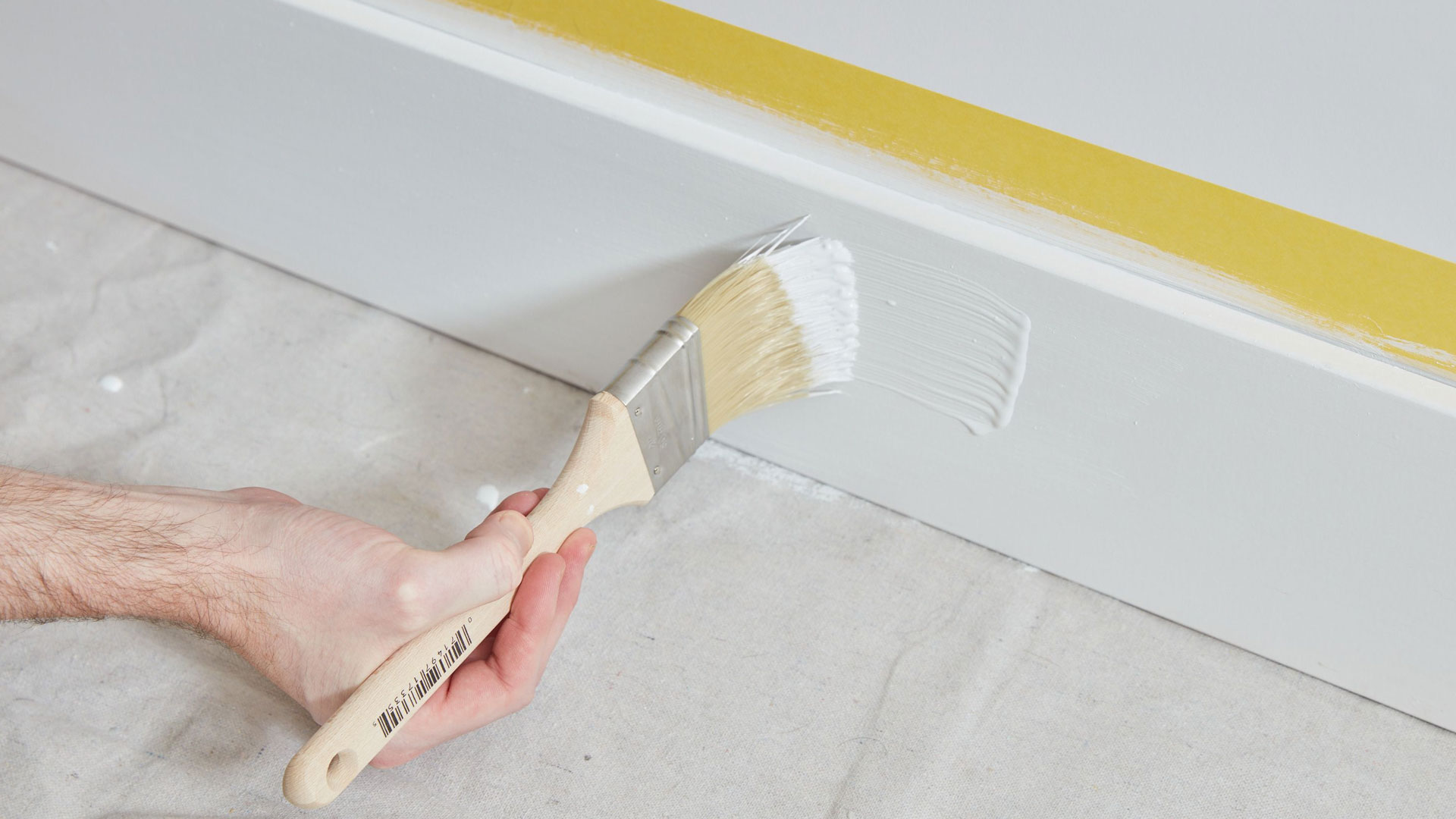 Precautions we take to minimize paint touch-ups:
Wrap padded surface protector around your island and cabinets


Tape off trim – stain can bleed under the tape and this isn't fool proof


Mask off built-in cabinets


Remove doors from the hinges to avoid damage

We provide each client with the opportunity to have a professional painter scoped into their project.  Our turn-key model has given many of our clients the peace of mind knowing that the paint touch-ups will be included. 
Getting stain all over your baseboards, walls, and cabinets.  Not taking any precautions to prevent stain or finish splatter is unacceptable.  
Accidents do happen from time to time.  There's a large amount of equipment, hoses, and cords involved with the refinishing process and it's unreasonable to think that there won't be any paint touch-ups required.  This is the reason we put the following clause in our contracts:
Please schedule painters for their final touch-up coat to trim work after Kimminau Floors has completed the installation and finishing of your new floors. Although Kimminau Floors strives to be very careful throughout the process, it may be necessary for you to conduct some paint touch-up work after our work is completed. If Kimminau Floors installed new base-shoe, the nail holes will need to be caulked and the shoe will need to be painted to match the base boards. Kimminau Floors will not be held responsible for repainting, so please make arrangements for this touch-up service after our departure.
If you're in the process of evaluating the right contractor for your flooring project, this is a great discussion topic.  Make sure you're both on the same page before the project starts.
Our Commitment To Clients
As flooring professionals, we strive to stay educated on the various flooring systems available on the market. We stay at the forefront of new advancements in the flooring industry through continued education and training courses provided by the National Wood Flooring Association. Our knowledge enables us to educate our clients on the pros and cons of various hardwood solutions.  Our job is to listen to our clients and provide solutions that best fit their lifestyles. We provide easy and stress-free installations by staying informed, prioritizing clients' needs, and setting proper expectations.