Our clean and coat service is a crucial aspect of floor maintenance, and it's essential to understand how to price it correctly. Our clean and coat service is quick, efficient, and client friendly.  Most importantly, it will extend the life of your floor since it will prevent you from having to refinish your floors for the next 20-30 years.
Here's a guide on how we price our clean and coat service.
The first step in determining the cost of your clean and coat service is to calculate the total square footage of your floor. This measurement will provide us with the foundation to estimate the amount of resources and time we'll need to complete the job.
The layout of the floor is also crucial in determining the price of your clean and coat service. Factors such as the presence of obstacles and the number of doorways will impact the time and resources needed to clean the floor.
Wax buildup on your floor can cause problems when trying to clean it. There are a number of cleaning products available at big box retailers that may not be suitable for your floor. If there's a residue on your floor, we need to strip it away before applying our commercial-grade coating system. We may have to use a dissolving agent which is an extra step in the process. If this step is required, the price will be a bit higher, usually around $0.75 per square foot.
Our maintenance coat service usually costs around $1.50 per square foot, with a minimum of $750 covering up to 500 square feet. If we need to move your contents or other items off the floor, an additional cost may apply.  This service is a fraction of the cost of refinishing your floors and is a wonderful option if you're selling your home.  This service normally takes less than one day to complete and is completely dustless.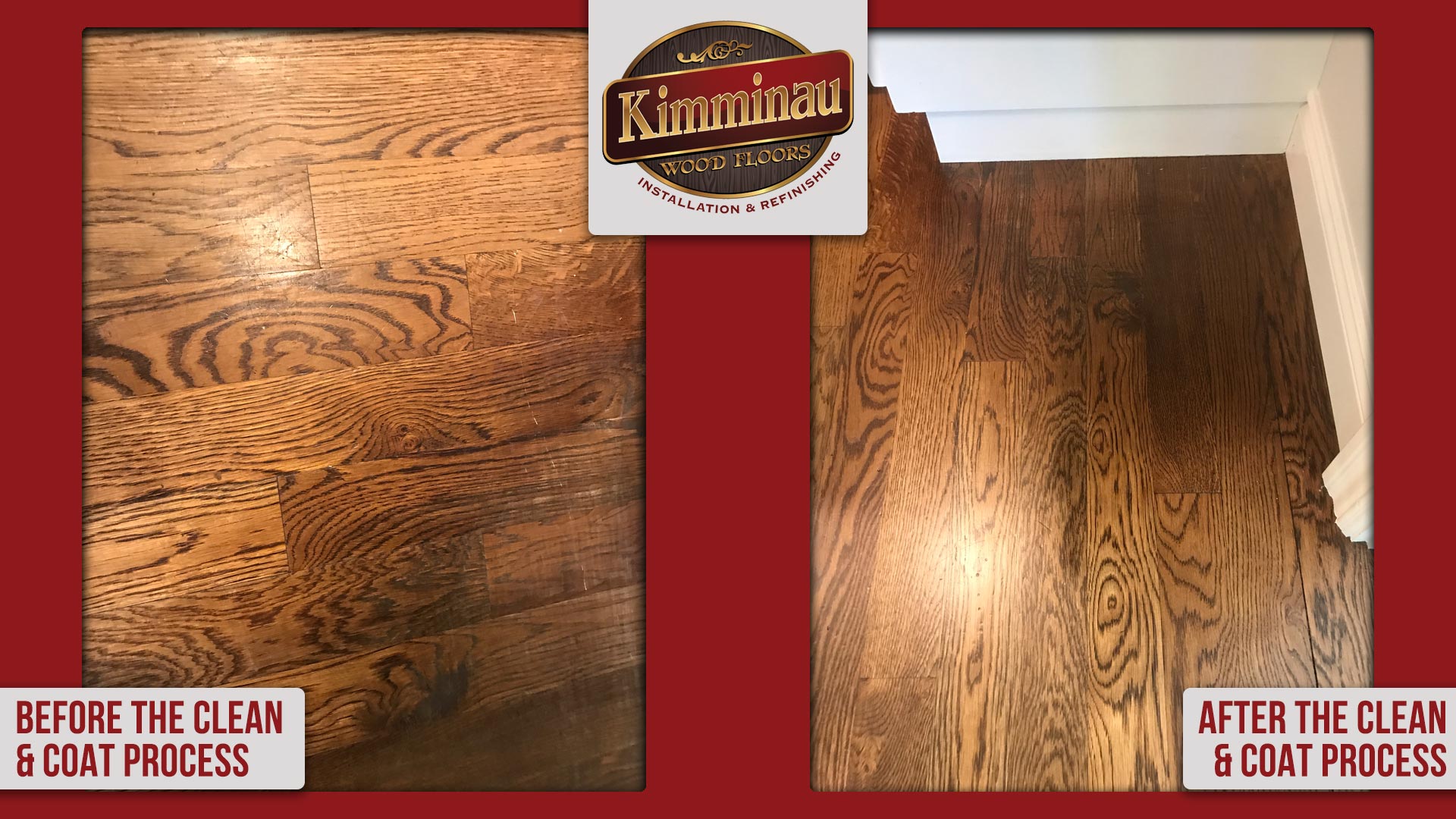 Our Commitment To Clients
As flooring professionals, we strive to stay educated on the various flooring systems available on the market. We stay at the forefront of new advancements in the flooring industry through continued education and training courses provided by the National Wood Flooring Association. Our knowledge enables us to educate our clients on the pros and cons of various hardwood solutions.  Our job is to listen to our clients and provide solutions that best fit their lifestyles. We provide easy and stress-free installations by staying informed, prioritizing clients' needs, and setting proper expectations.