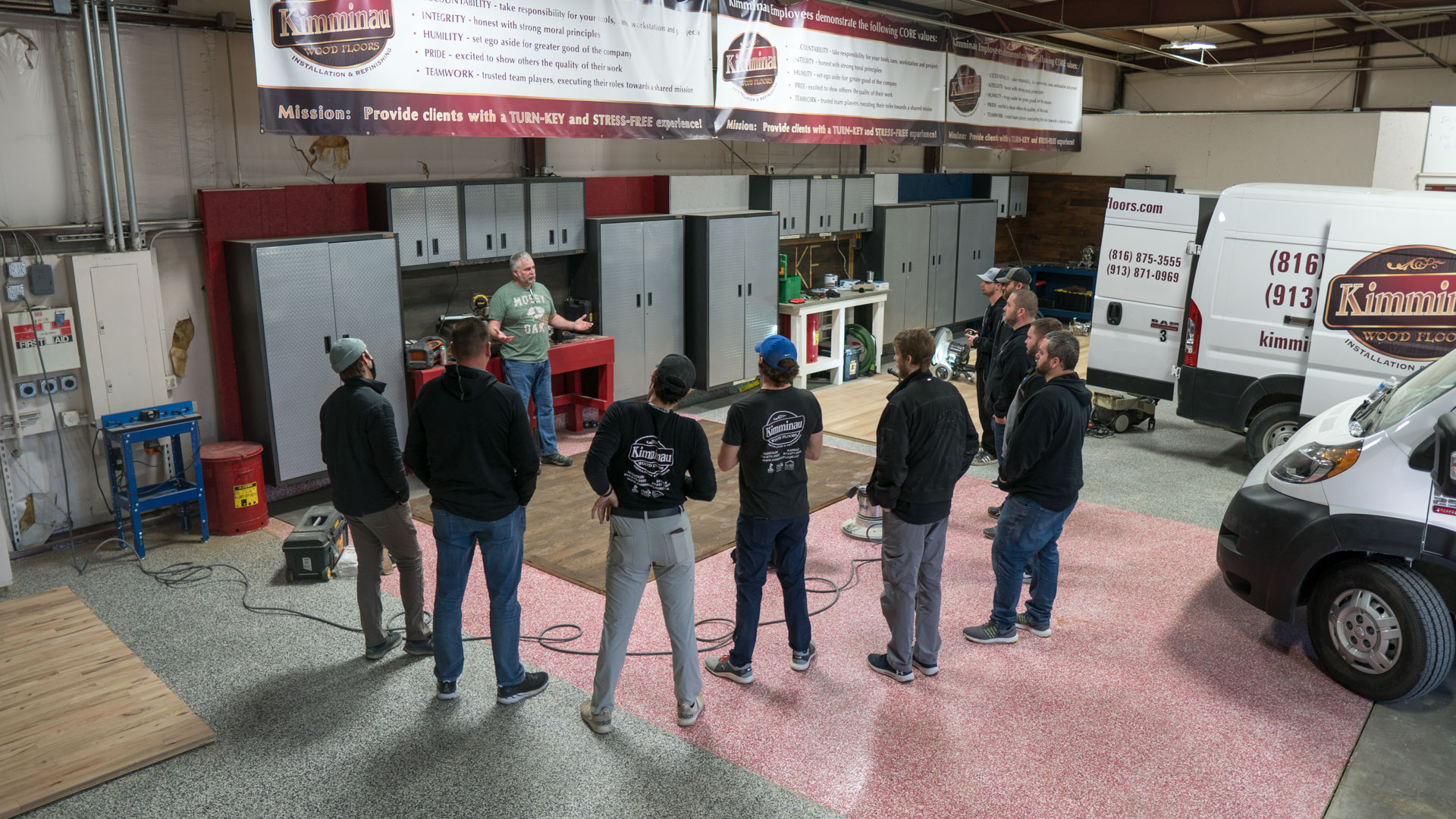 The biggest factor when it comes to delivering consistent, top quality results is having trained employees do the work.  It's a major differentiator and advantage that we have over 90% of our competition. 
So why doesn't everyone do it?
Because it's hard work and it costs a lot more to have employees do the work.  Most of our competitors are focused on how cheap they can perform the work.  They're caught up in what I believe is a race to the bottom.   Someone will always be cheaper.
I'd rather compete on VALUE than price.
Sure, it costs more to hold weeklong training classes.  Yes, it costs more to outfit each crew with state-of-the-art equipment.   Yes, work-comp is expensive, and FICA wants their cut as well J
But what is the costs of poor quality?  What is the cost of a damaged brand?   I hope to never find out.
Each year we host several classes in conjunction with the NWFA and our industry partners.  Each of our crew leaders is required to pass extensive testing and achieve their certification in Installation and Sand/Finish.  We've noticed a dramatic improvement in our results since we've put these standards in place. 
As a consumer, you will have to make decisions and evaluate the differences between a few different proposals.   Don't be afraid to ask who's doing the work?  What quality control measures do they have in place? 
The value proposition we provide each client with is the long-term return on their investment.  Also, the convenience of doing the job correctly the first time.   Providing clients with quality craftsmanship that their proud to put on display with friends and family.   We would be unable to provide this value without well trained employees.  
Most of our clients leave for work as we start cleaning in the morning, and by the evening, they can walk around the house in socked feet. The cleaning process is dustless and odor-free, so you will not come home to a putrid smell and a dusty house. The finish will be fully cured in 48-72 hours at which point your furniture can be returned.
Our Commitment To Clients
As flooring professionals, we strive to stay educated on the various flooring systems available on the market. We stay at the forefront of new advancements in the flooring industry through continued education and training courses provided by the National Wood Flooring Association. Our knowledge enables us to educate our clients on the pros and cons of various hardwood solutions.  Our job is to listen to our clients and provide solutions that best fit their lifestyles. We provide easy and stress-free installations by staying informed, prioritizing clients' needs, and setting proper expectations.