Another topic that doesn't have a clear-cut answer.  Let's evaluate a few things to consider when making this decision.
Does the area around the toilet already have water damage?  About 50% of the floors we evaluate have some form of damage around the base of the toilet.  I suspect the wax ring or flange breaks down over time and water escapes causing damage to the floors.  If you're getting your floors refinished, now would be the time to get that addressed.  One vote for YES.


How old is your toilet?  If there's a chance you will be replacing the toilet in the next 5-10 years then have it removed and reset.   If you decide to purchase a new toilet it will most likely have a different base size (footprint) and may not cover the same footprint of the existing toilet.   Another vote for YES.


If your toilet is new and there are no signs of damage.  Our recommendation is to leave it in place and sand around it. Vote for NO.


clients.  
Whenever we remove and reset toilets we inevitably have to replace the shut-off valve.  I've been told that calcium can build up inside and cause them to fail over time.  We may have to replace the supply lines as well (especially if they're old copper lines).  
Our turn-key solution provides clients with the option to have one of our licensed plumbers to come out and handle their plumbing needs.  Another way Kimminau Floors continues to offer turn-key and stress-free solutions for their clients.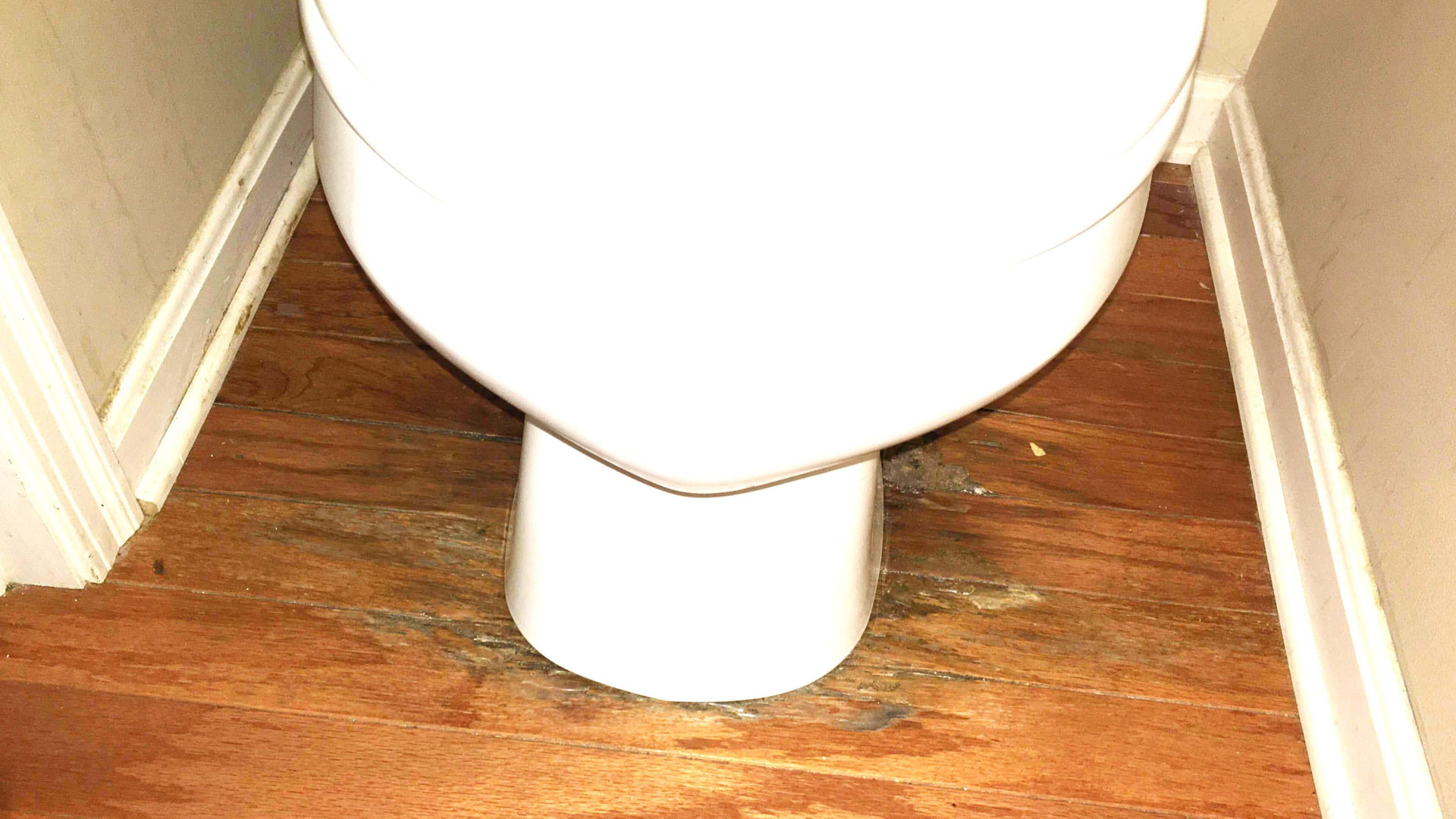 Our Commitment To Clients
As flooring professionals, we strive to stay educated on the various flooring systems available on the market. We stay at the forefront of new advancements in the flooring industry through continued education and training courses provided by the National Wood Flooring Association. Our knowledge enables us to educate our clients on the pros and cons of various hardwood solutions.  Our job is to listen to our clients and provide solutions that best fit their lifestyles. We provide easy and stress-free installations by staying informed, prioritizing clients' needs, and setting proper expectations.